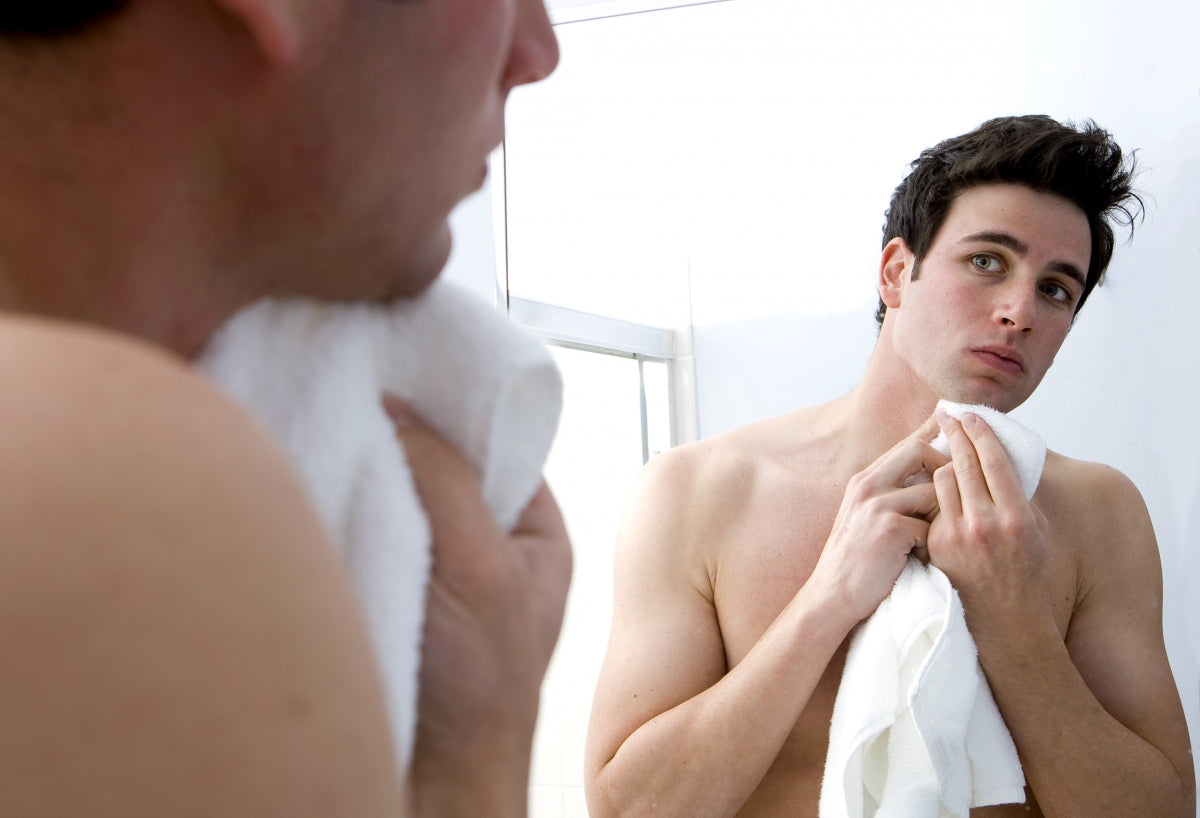 Shaving Accessories To Complement Our All-Natural Men's Pre-Shave Oil
So, you've finally wisened up to the power of all-natural, seed-based pre-shave oils. Congratulations! You're doing your face a favor by hydrating your facial skin with nourishing oils designed to make shaving an absolute pleasure. By skipping out on all of the bad stuff (artificial colorings, additives, and added fragrances), you're making your shaving experience even better. And all you had to do was get a bottle of Alonzo's Sensational Shave Oil! It doesn't get any simpler than that.
The Best Shave Of Your Life — No Exceptions.
With your shaving oil in hand, you might realize that it's practically useless without additional tools in your shaving arsenal. Fortunately, we can help you out. Alonzo's Sensational Shave also carries a range of shaving products online, and we're more than happy to hook you up with straight razors, standard razors, and even beard grooming items if shaving isn't your thing.
In today's blog post, we'll be taking a brief look at a few of our shaving accessories and how each of these items can really benefit your shaving experience. Let's get started!
Shaving Accessories From Alonzo's Oil
Some people prefer to shave with a traditional razor, while others still hold onto the old school and time-honored method of using a straight edge razor. We respect the classics, and that's why Alonzo's Sensational Shave proudly stocks our online shaving store with our Stainless Steel Straight Edge Razor from RenRen. It comes with replaceable blades so you can keep your shaving experience going for even longer (though we recommend sharpening your blades over time for even better longevity.

This kit includes everything that you'll need for a superior shave, minus our men's all-natural shaving oil. It includes high-quality stainless steel components from CSB, and includes a double-edge razor, mini shaving bowl, high-quality brush, a replacement blade, and even a razor and brush stand so that they don't have to make contact with your bathroom countertop. Check it out by visiting the link above!
In terms of sheer razor blade value, it doesn't get much better than a QShave. They use American-made blades and offer a number of different razor head styles to suit your shaving experience and the sensitivity of your skin. Their blade handles are even customizable, so they'll make the perfect gift for your shave-savvy friend.
QShave Razors are also known for their rotating head, meaning that you'll have better access to some of those hard to reach areas.
If you rock a beard and you haven't used a bamboo brush and comb before, you'll immediately feel the difference after you run it through. And at 2/3rds off our original price, you can ball out on a budget.
Shop Our Online Shaving Store Today!
When it comes to men's shaving needs (and even women's shaving products), Alonzo's Sensational Shave is your go-to source for all-natural kernel, seed, and nut-based shaving oils and other shaving products designed to make shaving nothing shy of an absolute pleasure.