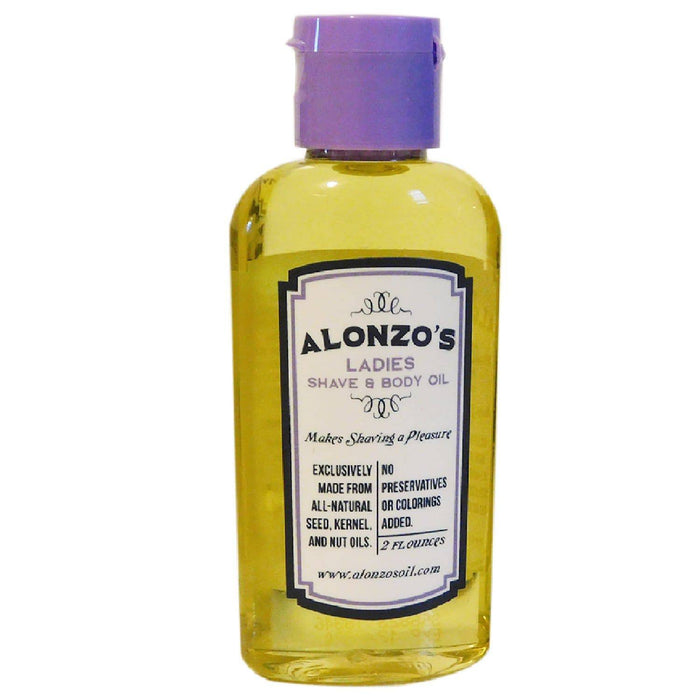 Alonzo's Sensational Natural Shaving Oil for Women
✅ 100% ALL-NATURAL OILS - Alonzo's is exclusively made from a proprietary blend of natural seed and nut oils that are high in vitamins, minerals and antioxidants that help keep your skin razor bump free with the perfect lubrication. Absolutely no preservatives or colorings added.
✅ A ONE OF A KIND EXPERIENCE - Shave oil provides incredible lubrication that will allow your razor to glide across your legs or bikini area effortlessly, leaving you with an incredibly close refreshing shave. Your skin will be left nourished and moisturized without any embarrassing razor burn.
✅ GREAT FOR SENSITIVE SKIN - Many women struggle with irritation from traditional shaving creams and gels. Alonzo's shave oil for women is helping change that by preventing irritation before it starts with natural ingredients that calm sensitive skin.
✅ HIGHER QUALITY - We use natural cold pressed oils for our shave oil (Apricot Oil is heat extracted by necessity). Other manufacturers cut corners and give you inferior oils that have been heated up during pressing. Since we cold press most of our oils, we retain the aroma, nutrients, and natural lubricating quality.
✅ MONEY BACK GUARANTEE- We are so sure that you will love our product that it comes with a 30-day Risk-Free 100% money-back-guarantee. If you are not fully satisfied with our product, let us know and receive a full refund.
Shave Oil Ingredients: Grapeseed Oil, Olive Oil, Coconut Oil, Avocado Oil, Apricot Oil, Bergamot Oil.