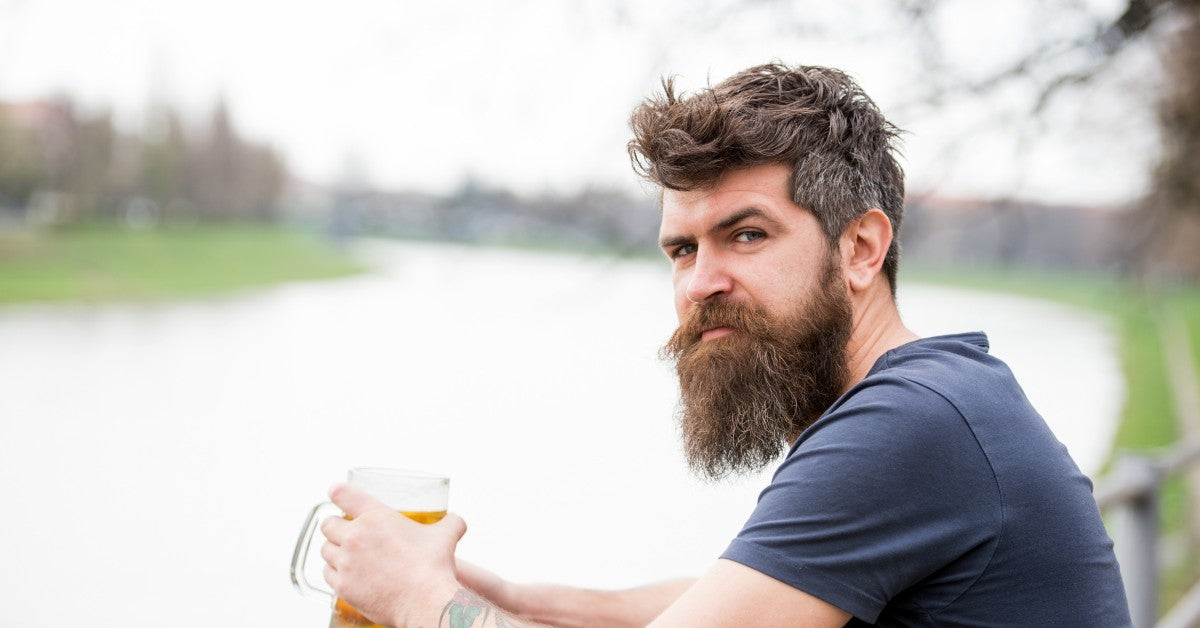 Use Our Men's Pre-shave Oil To Turn Your Full Beard Into A Unique Work Of Art
Facial hair styles tend to come and go over the years. Of course, there are plenty of men out there who couldn't care less about what people think about their beard (or "beard," for that matter). Mustaches were more popular in the 70s and 80s than they are now, and many men were clean-shaven in the early 2000s. Since then, full-on beards have really grown in popularity.
All things considered, we're talking about your face, here — above all else, you call the shots when it comes to how your facial hair (or lack thereof) looks. No man's facial hair should ever be micromanaged, and we think that's a follicle sentiment that everyone can get behind.
Keep It Fresh With Our Men's Shaving Oil
Now, if you've rocked a full-on beard for quite some time, you might be thinking to yourself, "Hey, this look is getting a little bit stale at this point. How can I trim down my full beard to change my facial hair appearance?" If this accurately characterizes where you are in your facial hair relationship, you're in the right place here at the Alonzo's Oil blog.
With the power of our men's pre-shave oil and shaving kits online, check out these awesome facial hair styles below for some genuine beard-spiration.
Different Facial Hair Styles To Consider
The Balbo Beard
If you like the look of having hair above your upper lip but won't mind losing your sideburns, the Balbo Beard is an option worth considering. It includes a trimmed, floating mustache and functions as a "rounded" facial hair style.
Mutton Chops
If you have a camera-worthy chin such as an epic "butt chin" and you'd like to show it off, simply shave that area and leave your remaining beard alone. Your long sideburns will connect to your mustache and you'll probably look quite manly.
The Chin Strap-Style Beard
Some men can rock a mean chip strap, while others have tried to rock one and think that they simply look like Abe Lincoln. The Chin Strap is great because you don't have any hair above your upper lip, meaning that eating food can never be messy.
Closely Groomed
If you like having an even, full beard but hate how out of control your beard has gotten, save the money spent on a professional trim with bi-weekly, self-administered trimmings. It'll take a considerable amount of time and effort, but your straight-out-of-the-barber-shop-look will make it worth it.
The 3-Day Stubble Look
If clean shaving every day sounds like a pain, you can always trim back your facial hair to the point where it looks like stubble — because at that point, you will have stubble all-around! This is a great low-maintenance look that adds on a little bit more age compared to a completely clean-shaven look.
Express Yourself With Alonzo's Sensational Shave!
Your facial hair look comes down to whatever you want it to be. We're simply the ones who provide the best all-natural beard oil and men's pre-shave oil online to make it happen. Shop today!